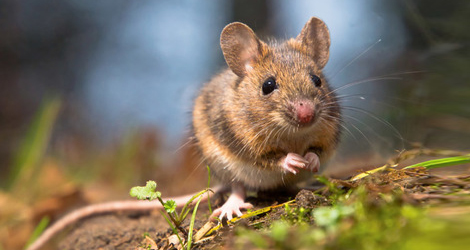 Rats and mice are collectively called rodents. They are nocturnal creatures that are responsible for causing clutter inside a property along with contaminating the food sources. They damage the buildings and other property by gnawing over the walls and creating deep burrows in the structures. They also spread harmful diseases, such as salmonella and plague that affect people and pets.
What We Do?
At Maple Pest Control, we are your local rat and mice exterminators who are here to offer a wide range of GTA rat control services. Whether they are large in number or there is only a single rat, we can remove them from your property. We know the rodents are living creatures and feel the same pain as we do. This is the reason why we prefer using humane methods and safe products. We serve both residential and commercial clients facing the rodent infestation. Some pest categories we deal with include:
Deer Mice
House Mice
House Rats
Roof Rats
White Rats
Black Rats
Control / Prevention
To keep mice and other rodents out, our rodent control experts in GTA make sure all the holes of larger diameter than a pencil are sealed. Mice can squeeze through spaces as small as a door space, therefore, it is important to seal away all the cracks and voids. Its advised to store the food sources and all other items that attract rodent in a closed container or places that are out of their reach.
Threats Of Rodent Infestation
All rodents, especially the deer mouse transmit potentially fatal Hantavirus Pulmonary Syndrome. This disease is usually transmitted through contact with the mouse carcasses. It is, therefore, dangerous to have a living or dead mouse around you. In case, you notice a rat or mouse crawling inside your property, get it removed as soon as possible from a professional rat control company in GTA. Maple Pest Control offer:
Same Day & Emergency Service
Use Eco-friendly Products
Team Of Licensed Exterminators
100% Satisfaction Guarantee